Home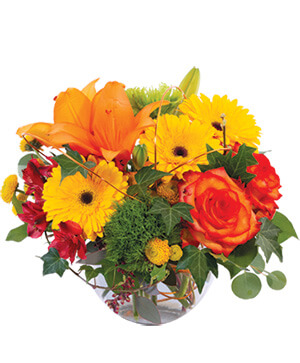 Faithful Fall
Floral Arrangement
Do you enjoy the beautiful colors of fall? Faithful Fall has all the gorgeous orange, yellow, and red tones of a crisp fall day. It includes favorite flowers like roses, gerberas, lilies, and more!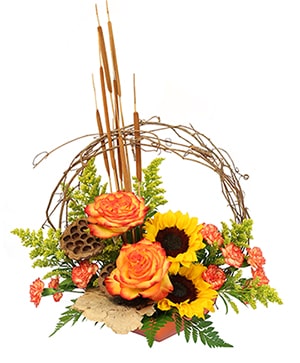 November's Crown
Floral Design
November's Crown is an excellent autumn arrangement with all of your favorite colors and flowers of the season. Sunflowers, orange and red bicolor roses, cattails, and more make a statement in this arrangement!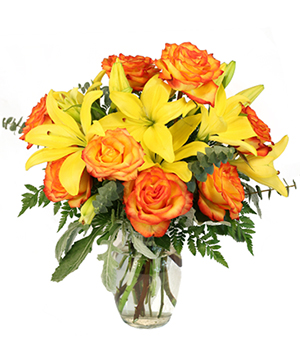 Vivid Amber
Bouquet of Flowers
Looking to make a dramatic impression this fall? Vivid Amber is a show-stopping arrangement of lilies and roses in vivacious shades of yellow and orange for the Autumn season.